OUR APPROACH
Wissing Miller is built on our shared philosophy of service and problem-solving. It's in our DNA. We counsel and advocate with the understanding that IP is a critical element of your business strategy, and that you are a business person.  We deliver hands-on, personalized service, from responding to quick questions; helping you navigate the complexities of the USPTO and courts; to developing legal strategies that match your business demands. We help you do your job.
We began our careers together 25 years ago and have honed our craft in law firm and corporate practices. During those years we've witnessed an emerging disconnect in the practice of law: while the practice has become more commoditized – driven more by profit than by service – clients' needs have become increasingly unique and complex. We aspired to create a law practice that closes that gap, based on a platform for delivering efficient, scalable, and business-oriented service that allows us to engage in straight-ahead problem-solving. In Wissing Miller, we've realized that aspiration. We've removed the constraints so we can serve you with an agility, purpose and personal attention that reflects our ambition to do a job well.
***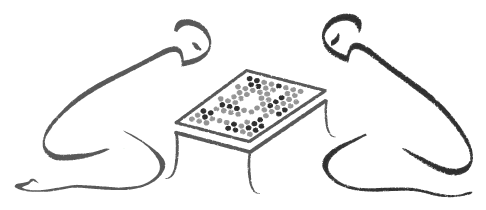 Our watermark image evokes two players in a game of Goh. This ancient game is more complex than chess: the board is larger, the scope broader, and there are more alternatives per move.  It is pure strategy, pared down to the essentials; each move is sharp and consequential. Play requires an intensity of focus, both immediate and on the end-game.  In our practice of law, we're equally intent and focused on solving your complex issues. We get to the heart of your problems and craft solutions that create advantage, whatever the stage of play.