Stephen J. Lieb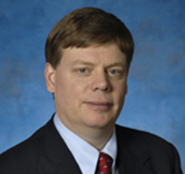 Stephen J. Lieb uses his technical and legal experience to help clients protect and expand their businesses by securing, enforcing, and defending intellectual property rights, His experience as an engineer, a litigator, and a patent practitioner before the USPTO provides perspective to understand how to most effectively and efficiently use IP to move a business forward. He assists clients with strategic patent prosecution, licensing, clearance opinions, IP litigation, and post-grant review proceedings before the Patent Trial and Appeal Board.
His sector experience includes pharmaceuticals, medical devices, consumer products, electronic data processing systems, semiconductor processing equipment and fabrication, and biotechnology.
Mr. Lieb has practiced Intellectual Property law for over twenty years. Prior to joining Wissing Miller, he was a partner at a New York-based firm, where his clients ranged from major corporations to small companies and individuals. He is admitted to practice in New York, New Jersey, before the Court of Appeals for the Federal Circuit, and the USPTO.
He received a B.S. in Physics from Union College (1983), an M.S. in Materials Engineering from Rensselaer Polytechnic Institute (1986), and a J.D. from Fordham University School of Law (1996). Before entering law school, he was a senior engineer at Calcomp, Inc., and a materials engineer at Benson/Schlumberger developing high speed computer printers. He holds U.S. Patent No. 5,056,042 for a media conductivity-based pulse controller for an electronic printer.
His memberships include the New York Intellectual Property Law Association; the American Intellectual Property Law Association; and the Defense Research Institute.  He serves on the Board of Directors for Theodore Gordon Flyfishers, Inc., that promotes healthy river ecosystems.  In his spare time, he likes to flyfish and is also a history buff.
REPRESENTATIVE MATTERS
Samsonite, LLC v. Otter Products, LLC, IPR2014-01464
Otter Products LLC v. Speculative Product Design, LLC, IPR2014-01464 and IPR 2014-00146
Fellowes, Inc. v. Speculative Product Design, LLC, IPR2013-00197
Tokyo Electron America, Inc. et al v. Semitool, Inc., Civ. No. C 02 0288, N.D. Cal.
Hypertronics, Inc. LEMO, Civ. No. 12-11085, D. Mass.
Inter Partes Reexamination of U.S. Patent No. 7,501,844, Control No. 95/000,542
Roubin v. Burmeister, Patent Interference No. 105, 794
Gilson v. Broome, Patent Interference No. 105,583
Tsugita v. Zadno-Aziz, Patent Interference No. 105,517
SELECTED PUBLICATIONS
Stephen J. Lieb, "Rule of Thumb and 'Smallest Saleable Unit' Royalty Analysis Must be Tied to the Accused Product – VirnetX, Inc. v. Cisco Systems and Apple Inc., 767 F. 3d 1398 (Fed. Cir. Sept. 16, 2014)," DRI Defense Library Series, 19.1 (2015)
Stephen J. Lieb, "To Stay or Not to Stay – Versata Software, Inc. v. Callidus Sotware, 771 F. 3d 1368 (Fed. Cir. Nov. 20, 2014)," DRI Defense Library Series, 19.1 (2015)
Stephen J. Lieb and Julie Kuzrok, "Biosig Instruments, Inc. v. Nautilus Inc. (Fed. Cir. 2013) – Circuit Tackles Indefiniteness under 35 U.S.C. §112," The Business Suit, DRI Defense Library Series6 (2013)
Stephen J. Lieb and Julie Kuzrok, "Move, Inc. v. Real Estate Alliance Ltd. (Fed. Cir. 2013) – United We Stand, Divided We Infringe," The Business Suit, DRI Defense Library Series6 (2013)
Stephen J. Lieb and Julie Kuzrok, "Akamai Technologies, Inc. v. Limelight Networks, Inc.: When is Joint Infringement Actually Joint Infringement," Defending Intellectual Property Claims, DRI Defense Library Series, 14.11 (2012)
Stephen J. Lieb and Julie Kuzrok, "Bettcher Industries, Inc. v. Bunzi U.S.A., Inc.: The Finality of a Final Determination of Invalidity under 35 U.S.C. §315(c)," Defending Intellectual Property Claims, DRI Defense Library Series, 14.11 (2012)